JML provides its clients with on-going facility maintenance services. Our customers have found utilising our services a cost-effective approach because of our technical expertise.
Our services can be customised to the specific needs of each individual customer.
Services – Overview
JML has a proven track record of having provided services in the areas of plant facility expansion on an EPC basis, modification, rehabilitation and maintenance for the Power & Petrochemical industries.  We are well-versed in functional areas and providing integrated services related to mechanical, electrical, controls & instrumentation, structural and civil works across the energy industry. 
JML is also capable of undertaking specialty projects such as but not limited to installing special purpose machines used for proton beam therapy, mechanical works for pharmaceutical dry end facilitates and cleanroom environments used in the medical and semiconductor industries. We strive to deliver projects that are completed within the budget while upholding the highest quality and safety standards.
We have successfully completed over 450 projects around the world. Our established presence in Singapore, Malaysia, Indonesia, Brunei, Thailand, Myanmar, Philippines, Taiwan, Bangladesh, Qatar, Oman, Kuwait, Abu Dhabi, and Spain has added advantage for international clients to seek value-added collaborations. JML continues to build a strong relationship with various reputed local and international customers including significant repeated business throughout the years.
Brownfield
JML has proven experience in brownfield integration and revamping projects. We help clients to reduce costs while ensuring schedule reliability without hampering the production targets. We have made it part of our process to identify existing issues, understand operating perspectives on process hook-ups before embarking on expansion projects.
With JML's track record of working in challenging locations, within tight budgets and plant operational constraints, we have mastered the art of optimizing brownfield integrations. JML is capable of involving at the early stage engineering or As-built site assessment either manually or using scanning technology (drones/ground mounted).
Our services in Brownfield Integration covers:
Mechanical Works

Piping Works

Electrical & Instrumentation (E&I)

Small EPC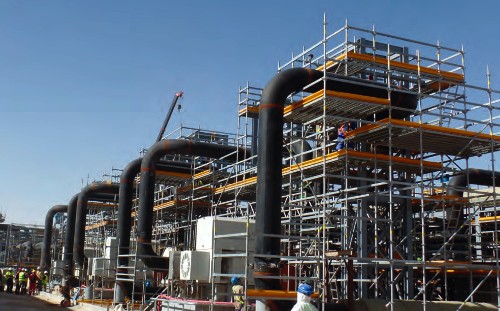 Revamping
With our long-term reputation as a maintenance specialist, as well as deep engagement in the industry in Asia and the Middle East, we have gained extensive experience and in-depth knowledge in the field of revamps for different plants such as power plants, refineries, petrochemicals and waste to energy plants.
Our services in plant revamping covers:
Plant modernization
Retrofitting of the plant components
Capacity increase/de-bottlenecking
Operational improvements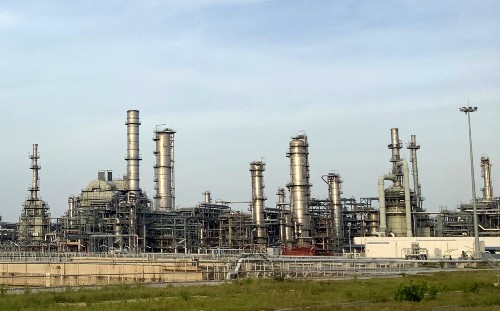 System EPC Packages
Customizing and tailoring to our client's requirements, JML is a one-stop service provider that installs and maintains ancillary systems.
Services can be integrated or stand-alone to carry out engineering, fabrication, construction, commissioning, operations and maintenance for power and petrochemical (HVAC, fire protection systems, piping and ducts).
Our services in System EPC Packages includes:
Complete EPC Solution
Liaison with OEM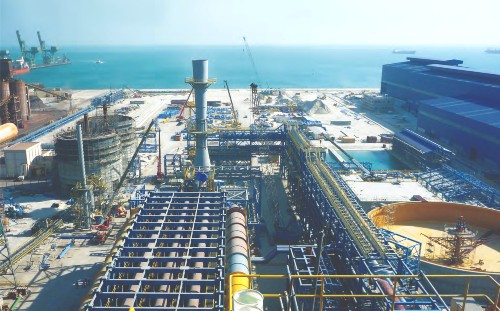 Fabrication
JML has in-house fabrication shop spread over in 20,000 sqm to perform 300 tons/month, holding ASME stamps – U, U2, S, A, PP and National Board – R.
Our fabrication shop distinctive features covers:
Strategically located

Sea frontage with 7M draft

Excellent quality controls

Advanced material controls through use of QR Codes

Well versed with international codes and standards
 Experienced in exotic piping
Our services in shop fabrication covers:
Piping fabrication with semi-auto & auto welding
Steel structure fabrication
Process plant & pipe rack modularization
Blasting & painting
High pressure testing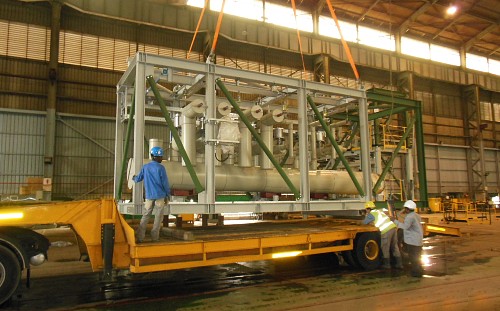 Demolition & Decommissioning
JML can aid asset owners with plant conversions (re-powering to alternative energy) or complete demolition through the use of a careful and strategic approach.
Leveraging on our construction experience in the power and petrochemical industry, we have developed capabilities in every component of project deconstruction.
Our services in Demolition and Decommissioning includes:
Heavy civil engineering removals

Environmental risk assessments
Attaining permits and ensuring compliance
Decommissioning permit management

Detailed planning and decommissioning

Salvaging and relocation
Quality inspection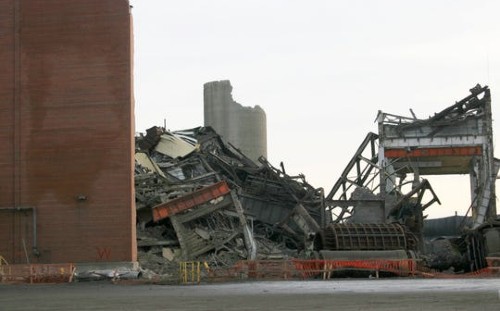 Maintenance 4.0
With a passion for efficiency and productivity improvement solutions, we help our clients embrace digital transformation through data analytics, system automation, immersive training, and digital twins. 
Our offerings in Maintenance 4.0 covers the following:
Immersive safety training (AR/VR)
Simulating critical lifts using Virtual Reality (VR)
Remote mentoring via smart glasses

Digital flange management systems (DFMS)

3D laser scanning (drone/ground Mounted)
Scanning of distillation towers, columns and heat exchangers using non intrusive techniques
IoT driven  plant maintenance
Digital twin applications
Energy analytics
If you are looking for more information on our people, technology and solutions, please do not hesitate to contact us on [email protected]