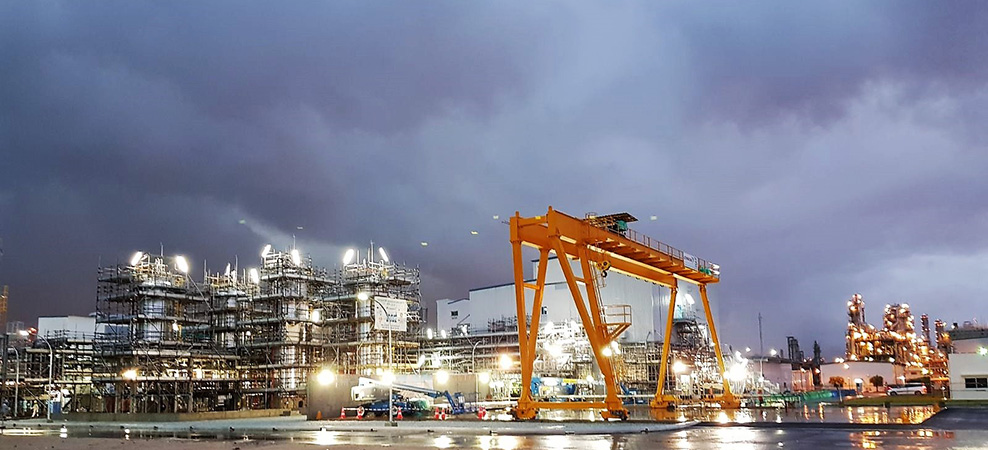 JML has strong background and track record in Plant Maintenance. Over the last 20 years, we successfully completed several projects related to Oil-Fired, Coal-Fired, Gas-Fired, Combined Cycle, Cogeneration, Diesel and Waste-to-Energy Power Plants.
Power Plant Maintenance – Overview
JML is a leading maintenance contractor and serves as the single-source provider for all of your Power Plant Maintenance, Brownfield Modernization, and Operational needs. We specialize in both Captive Scale and Utility Scale (Over 700 MW) maintenance projects with a diverse range of services such as reverse engineering, procurement, fabrication, construction, and asset-maintenance activities at all stages of a power plant's life-cycle.
JML has diligently developed its technical know-how through industry collaborations and in-house capabilities. This has enabled us to successfully complete projects with a combined capacity of over 6.9GW in ASEAN and GCC countries.
Our area of expertise in Power Plant maintenance covers:
Overhaul of Steam & Gas Turbines (M501D, M501F, M701D, M701F, GE270 T732)
Replacement of Boiler Pressure Parts (Superheater, Reheater Cycle, Water Walls, Drum Internals)
Routine and Predictive Plant Maintenance
Annual Outage & Shut Down Maintenance
Brownfield (BOP-Balance of Plant) System EPC Projects
Operations Support and Maintenance Term (LTSA) Contracts
Electrical & Instrumentation upgrading works
Plant Deconstruction and Demolition Works
Engineering Support for Retrofitting and Modernization projects.
JML has consistently delivered complex and challenging projects to the highest technical, quality and safety standards with relevant ISO9001 and ISO45001 certifications. This has allowed us to attain international recognition for our reliability, integrity and strong project performance. JML has successfully demonstrated its consistency and flexibility even when responding to unexpected events quickly and effectively. We are able to execute multiple projects simultaneously, because we have integrated technology with our processes utilized by JML's teams of Power Plant professionals and technicians. 
Technologies such as Drones, AR/VR technology, and IIoT enable us to enhance our maintenance expertise and carry out inspections and assess the lifetime of essential equipment. We stand by asset owners and financial institutions, allowing them to conform to the standards of Environmental, Social and Governance criteria. JML provides Renovation and Modernization (R&M) services to extend the life cycle of power plants through efficiency improvements, and Co2 reductions.
Gas Turbine
Gas Turbine inspection
Full inspection services (visual, dimensional, NDT)
Rotor disassembly & re-assembly
Rotor & stator re-blading
Rotor balancing (low speed dynamic)
Seal repair & replacement
Dimensional restoration journals & steel areas
HVOF & cold coatings (corrosion protection & antifouling)
Complete rebuilding of Turbine
Relocation of Turbine Unit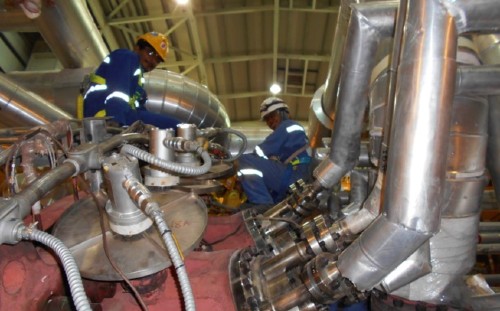 Project References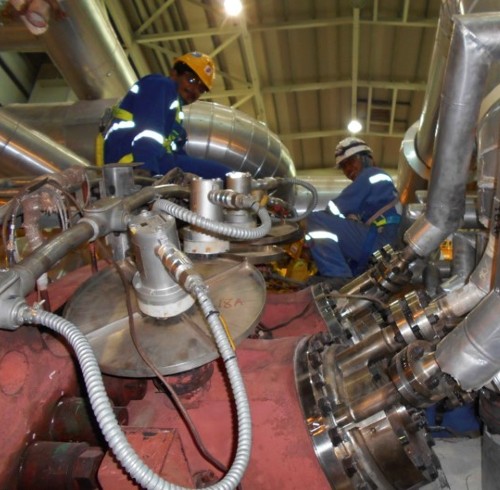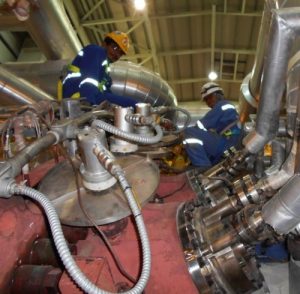 Ras Laffan Coast, Qatar
RGPC Gas Turbine Maintenance in Qatar
See More >>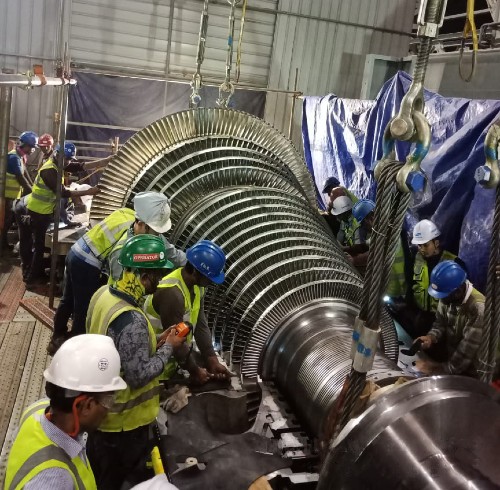 Siddirganj CCCP 335M, Bangladesh
335 MW Gas Turbine in Siddirganj – Bangladesh
See More >>
Steam Turbine
Boilers
BOP Systems
Electrical & Instrumentation